Beauty Tips for African American Women…Featuring Yours Truly!
Hey beauty lovers!
Please excuse my absence over the last week. I've been super with makeup artistry jobs (gotta make that money, honey!) and planning a charity event (more on that later!). But I'm back now, with lots of beauty to share!
I've can't believe I haven't shared my fab news with you all! I was recently asked to share some of my fave beauty tips for African-American women with TotalBeauty.com for a special guide they've put together. Yay me! Check it out for beauty tips from from me (I'm tip #9), celeb hairstylist Dickey, brown skin guru Dr. Jeanine Downie and more.
Since Motions hair care is sponsoring this beauty guide, Total Beauty couldn't publish the product I recommend in my tip. So if you're wondering what it is, it's the legendary Phyto Phytodefrisant, $26. Read on, and let me know your thoughts in the comments!
These tricks will take your beauty routine up a notch or two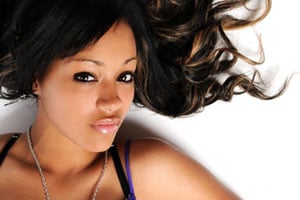 This is a TotalBeauty.com make up article
Here are 19 hair, skin and makeup tips from beauty bloggers and experts to help you be your most gorgeous self.